Comparing the 2023 INFINITI QX50 and 2023 INFINITI QX55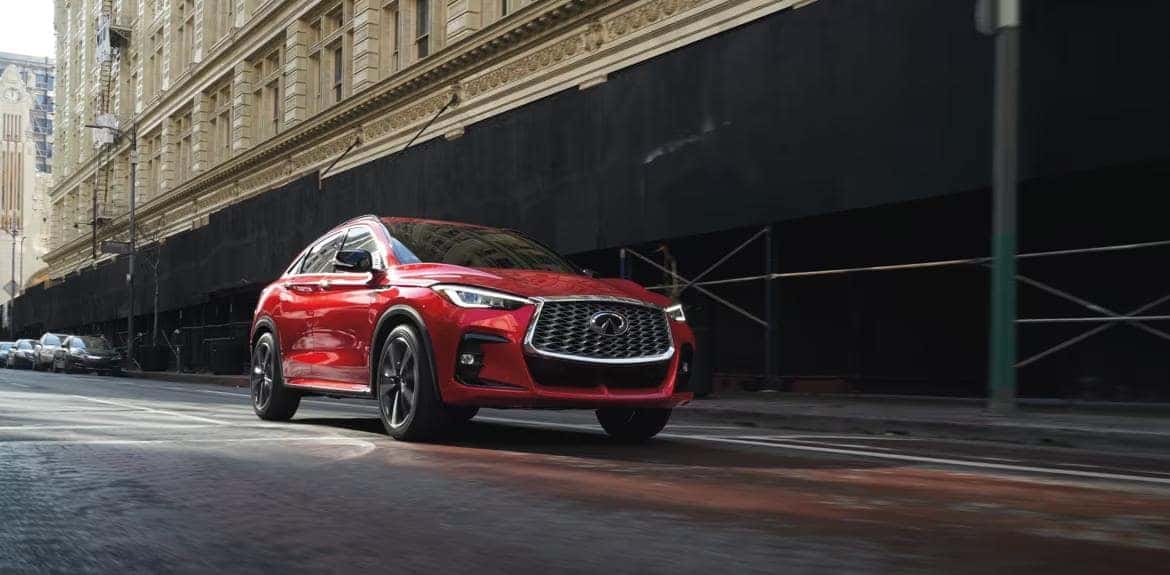 The 2023 INFINITI lineup offers two similar yet distinct luxury crossovers, the QX50 and the QX55. While they share a multitude of features, selecting the right one can be challenging. This article will help you identify the key differences between the two models to better inform your decision. But before getting into that, let's take a look at the features both models share.
Shared Features
Both the QX50 and QX55 are equipped with a 2.0-litre turbocharged four-cylinder engine, producing 268 horsepower and 280 pound-feet of torque. Additionally, these SUVs boast INFINITI's advanced VC-T technology, allowing for variable compression ratios.
Moreover, both turbo engines feature INFINITI's advanced VC-T technology that provides both remarkable efficiency and exceptional performance by being capable of varying the compression ratio, something no other luxury SUV in this segment has the ability to do. Therefore, you get the best of both worlds with ample power when you need it, and enhanced efficiency when you are just cruising along.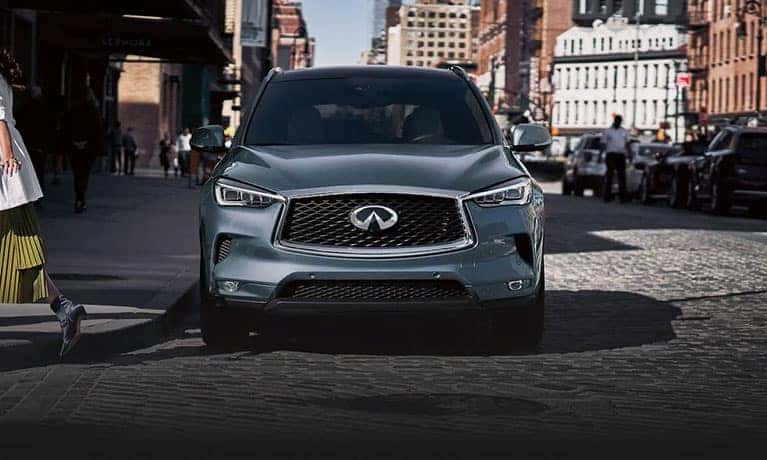 Styling
The primary distinction between the QX50 and QX55 lies in their exterior design. The QX50 sports a classic SUV look, while the QX55 features a low-slung roofline, providing a more dynamic and sporty appearance. The QX55's eye-catching design is complemented by standard black gloss wheels, whereas the QX50 showcases a sleek profile and luxurious silver wheels.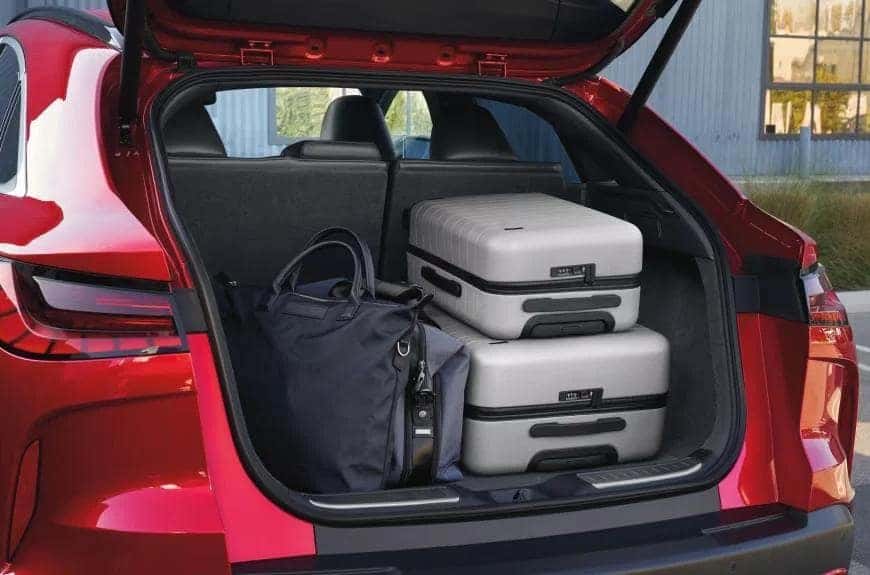 Versatility
The QX50's taller, more traditional roofline lends itself to enhanced practicality compared to the QX55. With increased headroom, the QX50 ensures comfortable travel for all passengers and offers greater cargo capacity. The QX50 provides 881 litres of trunk space with the rear seats up, which is 119 litres more than the QX55. This advantage is further amplified when folding the rear seats, with the QX50 offering an additional 289 litres of space.
Pricing
The 2023 INFINITI QX50 starts at $52,105, while the QX55 starts at $57,505. The premium SENSORY trims for each model are priced at $60,605 for the QX50 and $65,005 for the QX55. Ultimately, the QX55 is the more expensive of the two, but the difference isn't significant if leasing or financing.
Ultimately, your lifestyle and personal preferences will dictate which vehicle is the perfect fit for you. Both the 2023 INFINITI QX50 and QX55 offer a combination of luxury, performance, and style, ensuring a satisfying driving experience regardless of your choice.