Experience Luxury On Your Fingertips With The MyINFINITI App

The advent of technology has not just revolutionized our lives; it has also redefined our driving experiences. One such groundbreaking innovation is the MyINFINITI app, a personalized gateway to a multitude of sophisticated conveniences and ownership features. Designed to make your INFINITI experience even more rewarding, this app indeed lets you tap into luxury like never before.
Enhanced Convenience with MyINFINITI
MyINFINITI offers an array of perks to make your driving experience as seamless as possible. If you have an active INFINITI InTouch™ Services subscription, you can enjoy a whole new level of convenience. From starting your engine with a simple tap to checking your vehicle's health remotely, MyINFINITI ensures you stay connected with your car, even from a distance.
Planning your journey has never been this easy. You can send points of interest directly to your car from your smart device, ensuring you never miss a destination. By offering such an interactive and engaging driving experience, MyINFINITI transforms your ride into an exhilarating adventure.
Drive with Confidence
Even if you don't have an active InTouch™ Services subscription, or if your INFINITI isn't equipped with them, MyINFINITI still offers plenty of valuable features. It allows you to schedule maintenance and review your service history conveniently, making sure your car always runs at its best. Having access to such crucial information not only enhances your ownership experience but also gives you the confidence to hit the road with peace of mind.
Roadside Assistance at Your Service
Emergencies are unpredictable, but with the MyINFINITI app, you're always prepared. It gives you access to roadside assistance, ensuring help is just a tap away when you need it. With this feature, you can rest assured that your drive will be safe and secure, no matter where you are.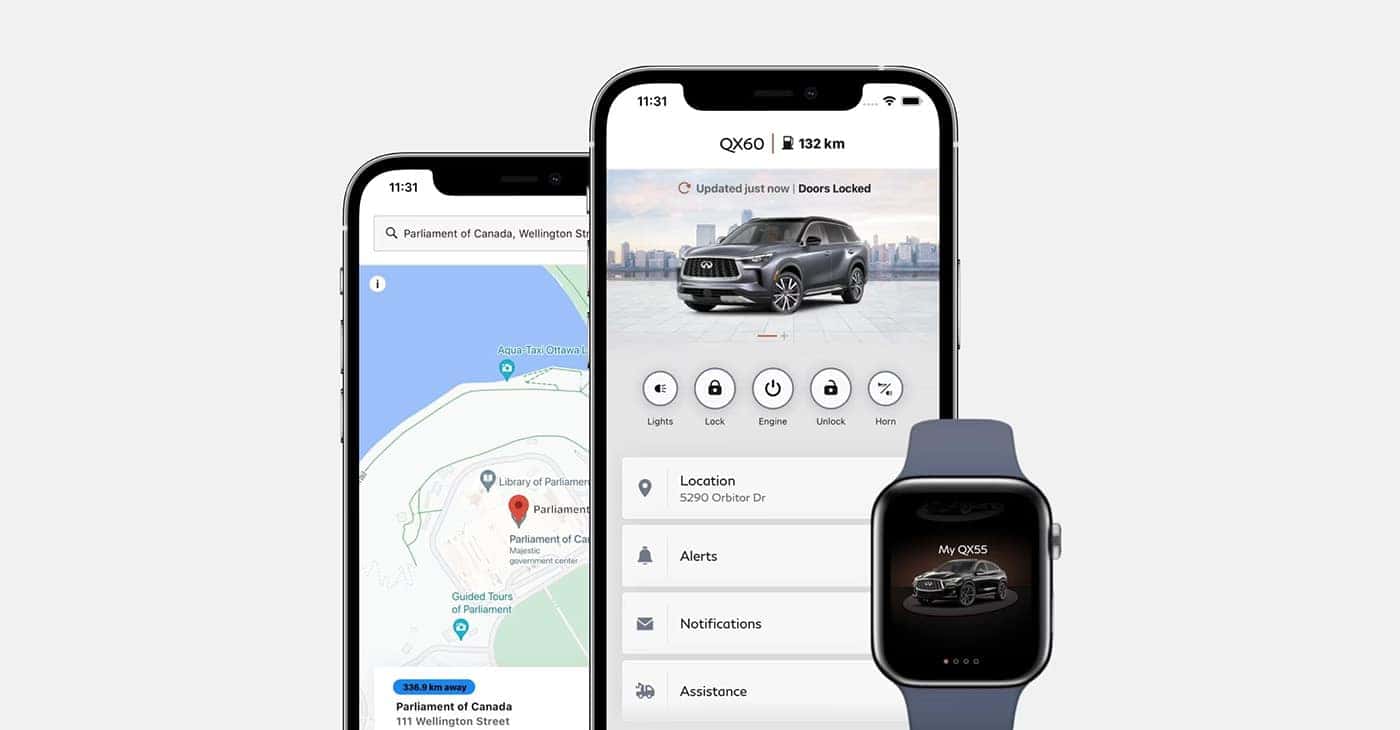 Final Thoughts
The MyINFINITI app is a game-changer, providing an enhanced, personalized, and luxurious driving experience. It brings luxury and convenience to your fingertips, making your every drive an indulgent journey. If you haven't downloaded it yet, head over to the App Store or Google Play and experience a little extra luxury on your drive.