2024 INFINITI QX80 VS. 2023 MERCEDES-BENZ GLS
The 2024 INFINITI QX80 is a full-size premium luxury sport utility vehicle from INFINITI. It has been on the market for quite some time and received significant updates last year, improving onboard technology and overall performance while preserving the reliability, comfort, versatility, and ruggedness that have characterized the flagship INFINITI SUV for years. The QX80 has a unique set of characteristics that allow it to differentiate itself from its rivals like the 2023 Mercedes-Benz GLS. Delivering better standard performance and more towing capability while also providing more interior space, the 2024 INFINITI QX80 has the Mercedes-Benz GLS beat in many areas important to full-size luxury SUV buyers.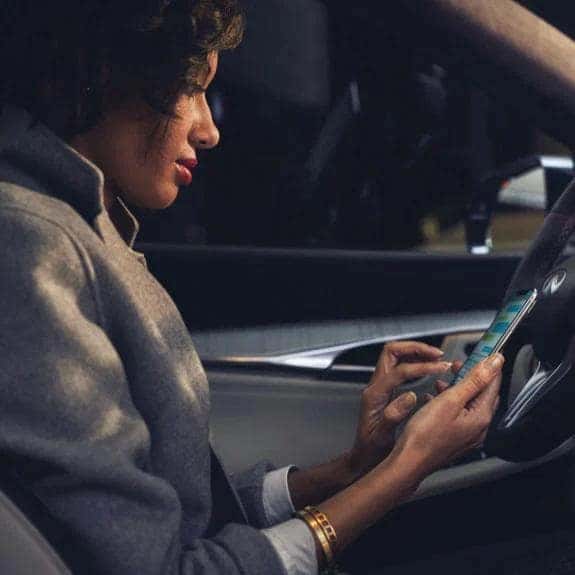 Why Buy an Infiniti?
INFINITI has been creating vehicles that empower you to reach your full potential since 1989. INFINITI produces some of the most elegant vehicles in the industry that are both stylish and budget-friendly. Intelligent All-Wheel Drive, Intelligent Key, INFINITI InTouch™, INFINITI Safety Shield® and other cutting-edge technologies are included in INFINITI vehicles.
INFINITI has won several prestigious awards in recent years, and that's no surprise. In addition to providing aftermarket support that allows you to modify your vehicle outside of warranty, the INFINITI brand has reputable and skilled vendors that stand behind their services. From the inside out, you'll experience a level of craftsmanship and attention to detail that can only be described as art. Take a closer look at the INFINITI brand and see for yourself.